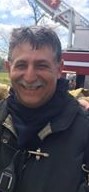 Aaron Heller

Aaron Heller began his fire service career in 1984. He is a Deputy Chief in the Hamilton NJ Fire Department assigned to oversee the Training Division. He previously served as the Fire Chief for the Hamilton Township Fire District #9. Deputy Chief Heller is a NJ Level 2 instructor, fire official, and EMT. He is a past chief of the New Egypt Volunteer Fire Company and past chairman of the Plumsted Township Board of Fire Commissioners. Heller is a senior instructor with the Mercer County Fire Academy. Heller instructs and has been a presenter at several national, regional, and local training events throughout the United States and abroad. He has been published in Fire Engineering Magazine, Fire & Rescue Magazine, The Fire Department Training Network, and several local publications. He is a former co-host of Fire Engineering's Humpday Hangout on Training. Aaron is a founding member of the Jersey F.O.O.L.S chapter of the Fraternal Order Of Leatherhead Society. Heller holds a Bachelor of Science degree in Fire Science from Columbia Southern University. He is the owner of On Scene Training Associates, LLC.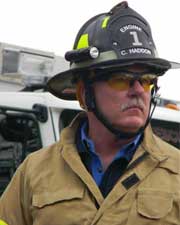 Carl J. Haddon

Carl J. Haddon started his fire service career in 1983 in Southern California. Since the early 1980s he has also served as a fire/safety director for numerous racing organizations, including Penske Motorsports, NASCAR, USAC and Mickey Thompson Racing. Carl also does consulting work for several fire service equipment manufacturers. Carl served as Asst. Chief and Fire Commissioner for North Fork F.D. in Idaho. He presently serves as a S.O.C. Rescue Specialist / Trainer for the State of Idaho and is assigned to the Salmon (River) Task Force. As a level 2 instructor, Carl has taught fire / rescue programs and done emergency planning across the U.S., China, and the South Pacific. He has been an FDIC instructor since 2012 and is a monthly columnist for Fire Apparatus Magazine (To the Rescue & Rurally Speaking) and is a member of the Fire Apparatus & Emergency Equipment Magazine editorial advisory board.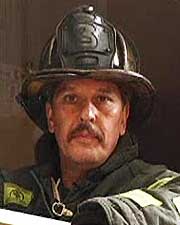 Michael Ciampo

Michael Ciampo joined the fire service in 1979 as a volunteer and began his professional career in 1985, he is a Lieutenant in the Fire Department of New York. Previously, he served with the District of Columbia Fire Department and Wyckoff, NJ VFD. He has a bachelor's degree in fire science from John Jay College of Criminal Justice, NY. He is the lead instructor for the FDIC Truck Essentials H.O.T. program and teaches at numerous seminars around the country. He wrote the Ladder chapter and co-authored the Ventilation chapter for Fire Engineering's Handbook for Firefighter I and II (Fire Engineering, 2009) and is featured in "Training Minutes" truck company videos on www.FireEngineering.com. His video Bread & Butter Portable Ladders DVD is available from Pennwell. His monthly column ON FIRE is on the back page of FIRE ENGINEERING.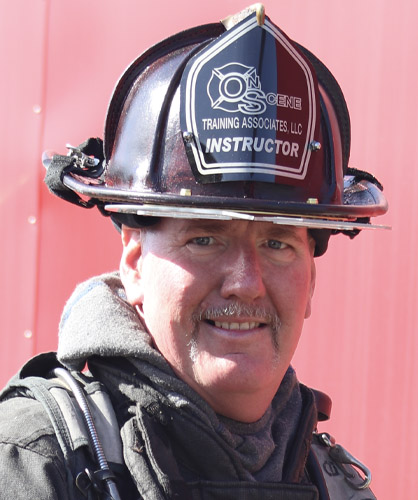 John "Bart" Simpson

John "Bart" Simpson is a 42-year veteran and student of the Fire Service. He started his fire service career with the Peters Township Fire Department (Pa), where he held the rank of Captain. John then moved to Florida where he has worked for Palm Bay Fire Rescue, Titusville Fire Department and is currently employed by Osceola County Fire Rescue assigned to Tower Ladder 72. He has held the position of Training Officer with all the departments he has worked for. John currently teaches at The Central Florida Fire Institute as well as Gaston College and On Scene Training Associates LLC. He has taught for Brevard Community College Fire Training Academy. He also has been an Instructor at FDIC, FDIC East, Firehouse Expo, Firehouse World and has been featured on Fire Engineering's "Training Minutes" along with teaching nationally and internationally. John is the lead instructor for his department's Truck Company Operations program. He is one of the founding members of the Fraternal Order Of Leatherheads Society (F.O.O.L.S. International).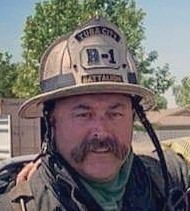 Eric Hankins

Eric Hankins is a Battalion Chief with the Yuba City Fire Department in Northern California. His fire service experience includes over 30 years of service in both rural volunteer and municipal career departments. Chief Hankins is a State Certified Fire Officer and Fire Instructor. Eric has taught at local and regional fire academies for over 15 years as well as training programs across the county. He has presented many times at FDIC as both a HOT instructor and a classroom presenter who primarily focuses on Engine Company Operations and Pump Ops. Eric previously served as the Vice President of the F.O.O.L.S. International.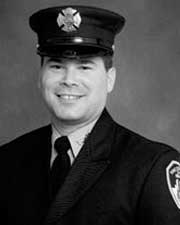 Steve Gillespie

Steve Gillespie began his fire service career in 1983 as a volunteer in Ridgefield, NJ. In 1994 he joined the ranks of the FDNY where he served over 21 years, retiring in 2015 as a Lieutenant assigned to Engine 43. Spending his whole career in The Bronx, previous assignments included Engine 63 and 13 years in Squad 41. Steve has taught at the FDNY Probationary FF School, FDNY Technical Rescue School, Firehouse Expo and FDIC as a lecturer and a HOT Instructor. Currently, he is the Assistant Training Officer of the North Charleston Fire Department in South Carolina.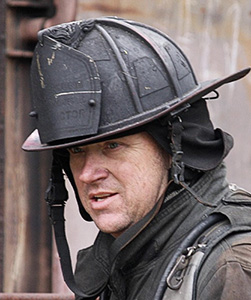 Chris Losee

Firefighter Chris Losee began his firefighting career in the US Navy in 1993 as a flight deck firefighter aboard the USS George Washington. He later served with Naval Mobile Construction Battalion 14 as a Seabee. His professional firefighting career began in 1997 with the St. Lucie County Fire District. Losee has been assigned to the Special Operations Command since 1999, serving with Special Operations 14, and carrying over to Squad 6. Chris became a charter member for Florida Task Force 4 in 2004. While with FLTF 4, Chris was able to participate in many Task force trainings as well as deployments. Firefighter Losee has earned an A.S. Degree in fire science from Indian River State College and has been a certified State of Florida instructor since 2000. Chris holds certifications as a State of Florida Rescue Specialist, Hazardous Materials Technician, Live Fire Training Instructor, and Fire Officer 1. Losee is currently a Field Training Instructor for SLCFD, and teaches Florida firefighter Minimum standards courses, as well as Special Operations courses (Rope Tech, Confined Space Tech, Trench Tech, VMR Tech, Structural Collapse Tech) RIT, Firefighter survival, as well as Engine and Truck company courses for the State of Florida. He teaches at state conferences such as Orlando Fire Conference, Ft. Lauderdale Fire Expo, and the Treasure Coast Hot. Losee is also an instructor at FDIC, starting there in 2016 teaching RIT Combat Drills, and then instructing Commercial Fire ground Operations. Chris has been a member of the Treasure Coast FOOLS since 2002 and enjoys teaching and training with them whenever possible.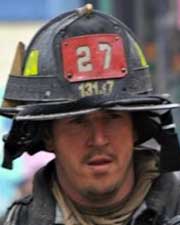 Matthew Paglione

Matthew Paglione's fire service journey began in 1994 as a Jr. firefighter with the Hightstown Engine Company in NJ. While earning his AAS in fire science at Colorado Mountain College he worked as a student resident firefighter with the Eagle River Fire Protection District in Avon, CO. In 2001 he returned back east working per-diem with the Robbinsville Fire Department. In August of 2001 Matthew began his tenure at the FDNY as an EMT. He was sworn in as a New York City firefighter in 2003. Matthew is currently assigned to 27 Truck in the Bronx. An avid hockey player who is a member of the What Exit Fools, He believes that preparation directly effects performance.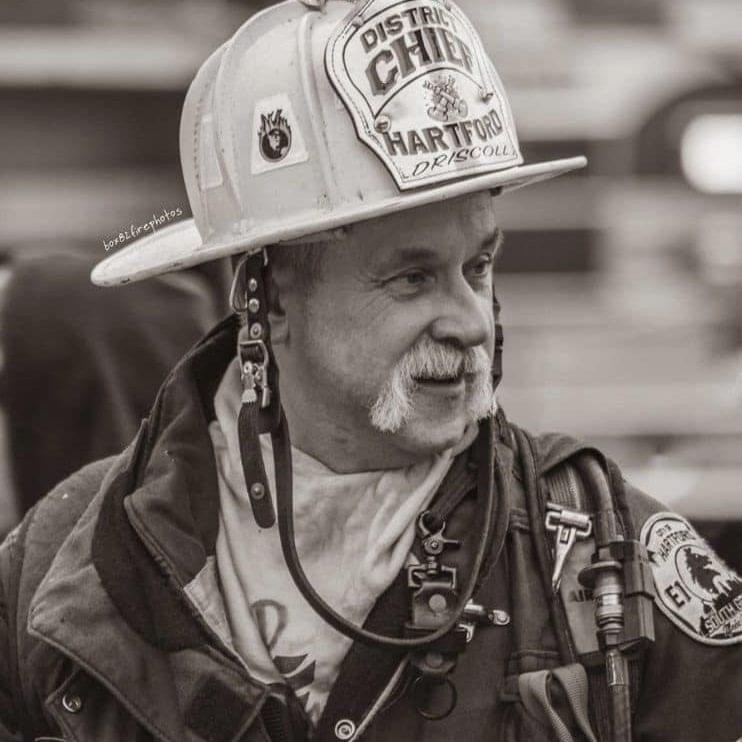 Rich Driscoll

Rich Driscoll, currently a District Chief assigned to District 2 in the north end of Hartford, CT Fire Department, started his career in the fire service in 1985 as a junior firefighter with the Simsbury Volunteer Fire Department, and he is still a member there, having served in several ranks. Rich started in Hartford in 1994 and has held the rank of Chief's Aide, Lieutenant, Captain and Training Captain and now District Chief. His teaching background includes, but is not limited to, instructor for the Hartford County Fire School, On Scene Training Associates and the FOOLS. These instructor experiences have given him the opportunity to teach both regionally and nationally. Rich was the first president of the Charter Oak FOOLS of Hartford, CT and was responsible for the formation of the organization. This group has been responsible for training firefighters in the region on current practices in the fire service.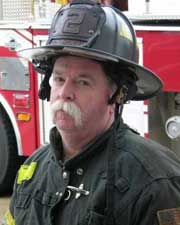 Art Bloomer

Captain Art Bloomer began his firefighter career in 1979. He recently retired from the Kearny N.J. Fire Department, assigned to Station 2, housing Squad 2, Tower 2, and Technical Rescue 2. Art is also a member of the Brick Township Fire Department, Station 24, where he is a past Chief and is a RSO and Training Officer on its Technical Rescue Team. He is a Rescue Specialist with New Jersey Task Force 1 and a FEMA USAR Structural Collapse Instructor. He is a NJ Level II instructor and currently is a Lead Instructor for the Ocean County Fire Academy specializing in Truck Company Ops, Rapid Intervention and Special Operations. He is currently teaching both classroom and H.O.T. Workshops for F.D.I.C. Art has also authored several articles for Fire Engineering magazine He is a past President of the Jersey F.O.O.L.S. chapter of F.O.O.L.S. International. Art has over 40 years on the job.
Rich Stack

Richard Stack has been in the fire service since 1997, 6 years with the Glen Ellyn Volunteer Fire Company and the last 17 with the Chicago Fire Department. As a member with the Chicago Fire Dept. Rich has been assigned to Engine72, Engine 63, and Squad 5. Rich was promoted to the rank of Lieutenant in December of 2015 and is currently relief Lieutenant in the 5th District on the Southside of Chicago.

Rich has been an instructor at the Chicago Fire Academy, is an instructor for College of DuPage, and at the Illinois Fire Service Institute which is also the State Fire Academy. Rich Stack has been an employee of the Illinois Fire Service Institute since 2006 and teaches in various programs at IFSI. He teaches Engine Ops, Truck Ops, Structural Collapse, RIT under Fire, F.A.S.T., Fire College, Smoke Divers, Fire Ground Officer School, Leadership and Decision Making, and in the Cornerstone Programs. Rich is the Cornerstone Representative for the North Central Region with the Illinois Fire Service Institute. Rich has a bachelor's degree Program at Southern Illinois University in Fire Service Management.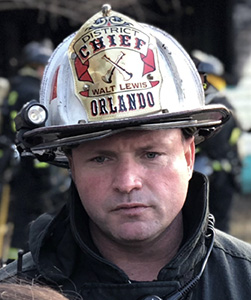 Walter Lewis

Walter Lewis has been a firefighter since 1990, currently at the rank of District Chief for the Orlando Fire Department. He began his time as a volunteer, then later as a paid firefighter in a bedroom community fire department. In 1996, he joined the Orlando Fire Department and has served on some of the busiest units and within special operations. He is a continual student of the fire service, has contributed to works such as the State of Florida Live Fire Training Instructor curriculum, is a charter member of the Orlando Fire Conference and also a member of the FOOLS.

Robert J. Fass, Jr.

Robert J. Faas Jr. is a Captain with Montgomery County Fire Rescue in Montgomery County, MD. where he is a member of Maryland Task Force 1 Urban Search and Rescue Team, A Haz- Mat technician on the county HIRT, as well as an instructor at the PSTA. Bob currently serving as the Vice President of F.O.O.L.S. International and the President of Central Maryland F.O.O.L.S. He has served with The Schooley's Mountain Fire Protection Association in Long Valley NJ, the Rindge Fire Department in Rindge, NH and Sharpsburg Volunteer Fire Company in Sharpsburg, MD. Bob was part of a sit in committee in the State of NH that was responsible for the development of the state RIT program, he also was part of the committee that developed the RIT program for Montgomery County Fire Rescue and was one of the committee members responsible for the redevelopment of the MFRI Safety and Survival Program.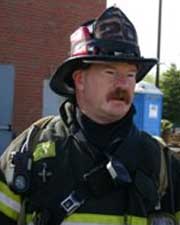 David Gallagher

Lt. David Gallagher is a third generation Fireman and started as a volunteer Fireman in the Dayton, Ohio area in 1976 and spent nearly 30 years with several Metro Dayton Fire Departments. He joined the Huber Heights, OH, Fire Division as a FF/P, starting in 1979 and retiring in 2004 where he served as Training Officer, Haz Mat Tech, and with Spec Ops. He instructed HOT and Classroom with FDIC, Firehouse Magazine, the Massachusetts Firefighting Academy, and other National trainings and conferences. He is a ProBoard Instructor II, and specializes in Forcible Entry, Rapid Intervention/Survival, Suburban Ops, TIC, and Truck Co Operations. He is published in various trade magazines and podcasts.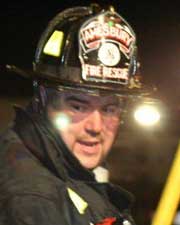 Rusty Ricker

Rusty Ricker is a 3rd generation firefighter with over 30 years in the fire service. Having begun his career as a call firefighter in his hometown, he is currently employed as a career Firefighter/Paramedic in Metro Boston. He is also the President and a Founder of the New England Chapter of FOOLS International.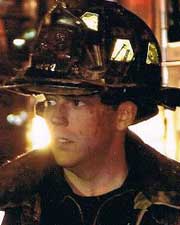 Nate Evans

Lt. Nate Evans has been a member of the fire service since 1992 when he began his career as a volunteer with Ladder 21 of the Pottsville, PA Fire Department. Nate is a 14-year veteran of the FDNY where he spent 3 years in Engine 53, transferred "across the floor" and 10 years assigned to 43 Truck in Spanish Harlem. He is currently a Lieutenant assigned to Engine Company 59. Nate is also a member of the FDNY Counter Terrorism Task Force and instructs at several local training events specializing in Truck company operations with OSTA.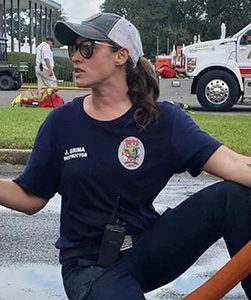 Jenny Grima

Jennifer Grima began as a firefighter/paramedic and special operations technician with the Saint Lucie County (FL) Fire District in 2016. Jenny currently holds technician level certifications for the State of Florida in Trench Collapse Rescue, Rope Rescue, Vehicle and Machinery Rescue, Structural Collapse Rescue, Confined Space Rescue, and is certified as a Rescue Specialist. Jenny has been a HOT instructor for FDIC since 2018. Jenny also instructs for conferences throughout Florida such as The Treasure Coast HOT and Ft. Lauderdale Fire Expo, she has also instructed for EJ Mascaro's Training Weekend, S.C., as well as Burnin' in Da Bayou in Louisiana. Jenny also is an active contributor to Fire Engineering training minutes. She has a Masters in Biology and has seven years of classroom experience teaching college level courses, two years assisting at the Indian River State College Fire Academy and started with the EMS program in 2021. Jenny is also an advisor for the St. Lucie County Fire District Cadets.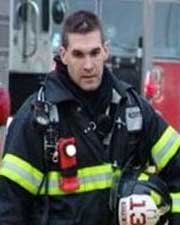 Steven Kraemer

Steven Kraemer is a 30-year veteran of the fire service currently serving as a Deputy Chief in charge of operations of the Hamilton Fire Department. Steve began his career as a volunteer with the White Horse Fire Company of Hamilton Township and later served as a truck company officer and then Chief of the Hamilton Fire District #3. He is a NJ level 2 instructor as well as a Confined Space instructor, a NJ EMT, and a founding member of the HFD SOC. Chief Kraemer also instructs at the Mercer County Fire Academy.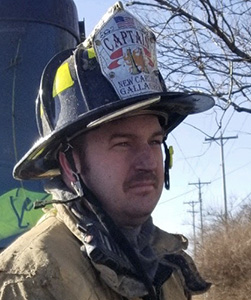 Jeff Gallagher

Jeff Gallagher has been involved with the fire service since 1997, and is a fourth generation firefighter. He is currently a career Lieutenant with the City of Huber Heights (OH) Fire Division and part time Assistant Chief with the New Carlisle (OH) Fire Division. As a state of Ohio Fire Instructor he teaches at a local college fire academy. Jeff is also trained in various technical rescue disciplines and is a rescue squad officer for the Ohio Region 3 USAR Strike Team.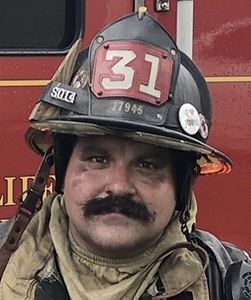 Kyle Foley

Kyle Foley joined the fire department in June 2008, currently assigned to Ladder Company 31 for the Jacksonville Fire & Rescue Department in North Florida. He is a member of FL-TF5 & was previously a part of the JFRD's Special Operations Command assigned to a Squad Company. Kyle is passionate about truck company operations as well as Firefighter Survival, RIT, and has taught at various conferences such as The Fort Lauderdale Fire Expo, The Orlando Fire Conference, and Treasure Coast H.O.T..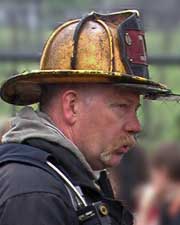 Bert Davis

Lt. Bert Davis started his fire career in 1975 as a call fire fighter for Charlton, Massachusetts Fire Department. In 1980 he began his 34 year career with the City of Worcester EMS and Fire Department, retiring in 2014 as a Lieutenant. His entire career with Worcester was spent on various Ladder companies. Lt . Davis is currently employed by the Massachusetts State Fire Academy and is a member of New England FOOLS.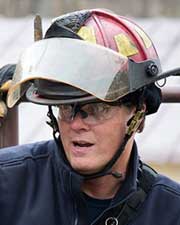 Paul Combs

Paul Combs joined the fire service in 1995 and has been a fire service instructor since 2000. He is a former Lieutenant for the City of Bryan Fire Department, retiring in 2020, where he was a Firefighter, EMT, HazMat Technician, and continues as an instructor for the City of Bryan Fire Regional Training Academy. Paul is an adjunct instructor for The State of Ohio Fire Academy, an FDIC presenter, keynoter, and Hands-On-Training instructor, and recipient of the George D. Post ISFSI 2018 Instructor of the Year Award. Currently, he continues to teach and speak nationally, as well as contributing editorial cartoons to Fire Engineering Magazine.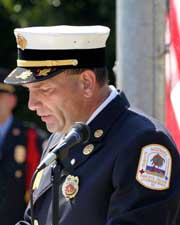 James K. Crawford

James K. Crawford is the Assistant Fire Chief for Midway Fire Rescue in Pawleys Island, SC. He retired as the Assistant Fire Chief of Operations with the Pittsburgh Bureau of Fire in 2010 after 20 years of service. He is also the retired Deputy Fire Chief of Operations for the 171st Air Refueling Wing Fire Department, Pennsylvania Air National Guard after 23 years of military service. He is a graduate of the Air Force Fire Academy spending four years on active duty as a firefighter. Jim is also the past Deputy Chief of Training for the Pennsylvania USAR Strike Team where he also served as a Rescue Manager. He is a life member and past Fire Chief of the Ben Avon Volunteer Fire Company in the suburbs of Pittsburgh. He has over 42 years' experience in the career and volunteer fire service. Chief Crawford was the lead HOT instructor at FDIC for the popular HOT program "RIT Combat Drills" for the past 19 years. He has also taught RIT programs at events such as Firehouse Expo, Firehouse World, Firehouse on the Road, Worcester Safety Symposium, Houston Safety Symposium, Boise Safety Symposium, FDIC International and FDIC East. He was a contributing editor for Firehouse Magazine and Firehouse.com authoring several articles on firefighter rescue. Jim received the Instructor of the Year award in 2002 from the International Society of Fire Service Instructors for his aggressive national efforts in firefighter rescue training. Chief Crawford lectures nationally on the subject of firefighter rescue operations and holds several national fire service certifications. He has an Associates Degree in Fire Science from Columbia Southern University. He is an instructor for the training groups Rapid Intervention Training Associates (RITA) and On Scene Training Associates (OSTA).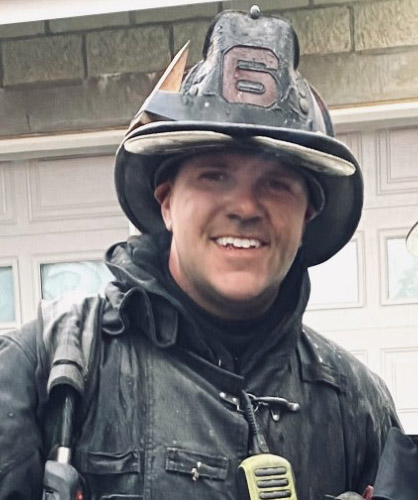 Dan MacAuley

Dan MacAuley began his fire service career as a call firefighter on Nantucket, MA and volunteer with the Christiana Fire Company in Delaware. In 2012 he joined the Boston Fire Fire Department and was assigned to Ladder Co.6 in the Dorchester section of the city. He has taught at FDIC, Makin' The Stretch, CT Fire Conference as well as many local FOOLS events. Dan is also a Rescue Specialist with MATF-1 as well as a member of the New England FOOLS. He is a veteran of the U.S. Coast Guard.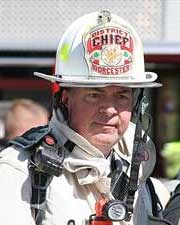 Kevin Maloney

Kevin Maloney joined the fire service in 1975 as a volunteer with the Milbury, Ma. Fire Department. In 1978 he became a career firefighter with the Worcester Fire Department where he attained the rank of District Chief. He is an adjunct instructor at the Massachusetts Fire Academy and has taught numerous classes on firefighter safety and survival, rapid intervention, and strategy and tactics throughout the country. Chief Maloney has been an instructor with On Scene Training since 2011.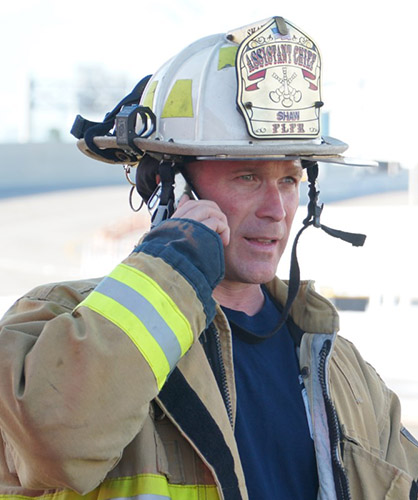 Stephen Shaw

Stephen Shaw is a 26 year veteran of the Fire Rescue service. He is the Assistant Chief for Training, EMS and Special Projects for Fort Lauderdale Fire Rescue (FLFR). Chief Shaw is an accredited Chief Fire Officer and the chair of the EMS Subcommittee for the Fire Chiefs Association of Broward County. He is the FLFR Hazmat Team Coordinator and serves as Vice Chair of the South Florida Local Emergency Planning Committee. He is a IAFC Hazmat Committee member and a Hazmat Specialist for USAR Task Force 2. His articles have been featured in Fire Engineering magazine and he is a regular contributor to the Humpday Hangout focusing on training. He has presented at multiple conferences on topics including leadership, officer development, EMS, and training.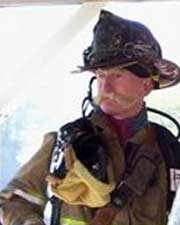 Michael Clark

Captain Michael Clark began his career in 1966. He has served as a firefighter, officer, and instructor. Mike retired as a captain from the Hanover, NH Fire Department in 2009. He recently retired as a senior staff instructor with the New Hampshire Fire Academy. He is an adjunct instructor with the National Fire Academy and a Structural Collapse Technician Instructor II with the National FEMA/USAR response system . Mike is a Firehouse Expo instructor specializing in truck and engine company operations. He has an Associates degree in fire protection and is an NFPA Level 4 instructor. Capt. Clark is a member of the New England FOOLS.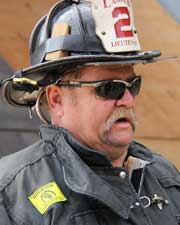 Tom Decker

Lt. Tom Decker retired after 28 years with the Cherry Hill (NJ) Fire Department where he served as a Lieutenant on Ladder Company 24. Tom has a Bachelor of Science Degree in Environmental Science. Lt. Decker served as an instructor with the Camden County Fire Academy and has served as a H.O.T. Instructor with FDIC and FDIC East. Tom is a NJ Level 1 certified fire instructor. He is a founding member of the Jersey Fraternal Order Of Leatherheads Society. He is a frequent instructor on Truck Company operations and RIT.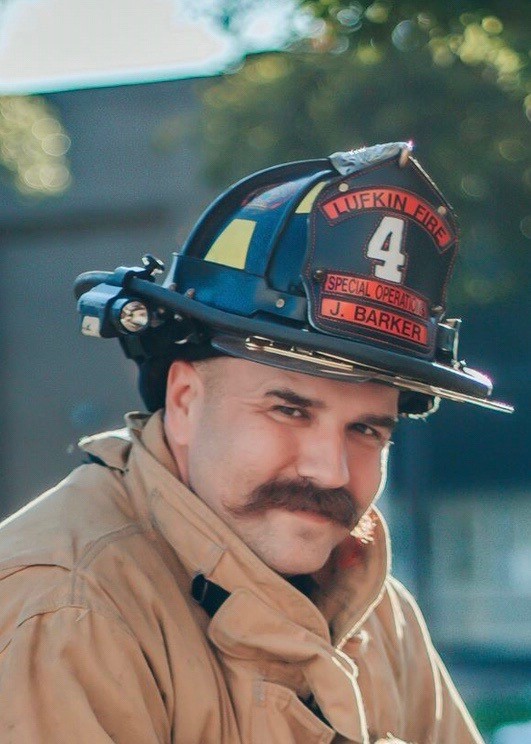 Jeff Barker

Lt. Jeff Barker began his fire service career in Glenn Rock, PA in 2004 and is currently a lieutenant with the Lufkin, Texas Fire Department assigned to the Special Operations Team. Barker is a certified fire instructor, paramedic, fire inspector, rope rescue technician, swiftwater technician, confined space technician, and haz-mat technician. Lt. Barker is the commander of the Lufkin Fire Department Honor Guard and is the East Texas Regional Honor Guard Response Commander for the Texas LODD Task Force. Jeff also serves as a volunteer firefighter with the Hudson Volunteer Fire Department where he is a captain, company president and the training officer. Lt. Barker also serves as an instructor with the Angelina College Fire Academy in Lufkin.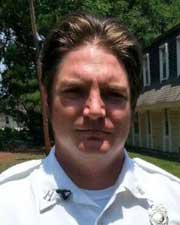 Chris Gay

Chris Gay is a Captain in North Charleston Fire Department (NCFD) who has the pleasure of currently riding the Engine. He started his fire service career in the City of Greer Fire Department in 2002. Once he turned 18 he join the NCFD in 2004 and has not looked back since. He enjoys being 1st due to fires and a good stretch. His passions in the fire service include Engine Company Operations, Fire Fighter Rescue and teaching Recruit schools in his department. Chris is always looking to improve his skills by learning from everyone he encounters and loves to share the gospel of Fire Service Brotherhood!!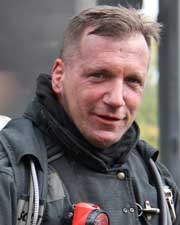 Sean Golden

Sean Golden joined the fire service in 1997. He is currently serving as a firefighter with the Hamilton Fire Department, assigned to Squad Company 16. Sean began his career as a volunteer with the Enterprise Fire Company of Hamilton, NJ. Prior to working in Hamilton, he was a career firefighter / EMT with the Bordentown Township Fire District #2. Sean has served as an instructor with the Burlington County Fire Academy teaching Engine Company operations and the Firefighter 1 program. He is a founding member of the Hamilton Township Fire Department Pipes & Drums Band and the Hamilton Township Fire Department SOC.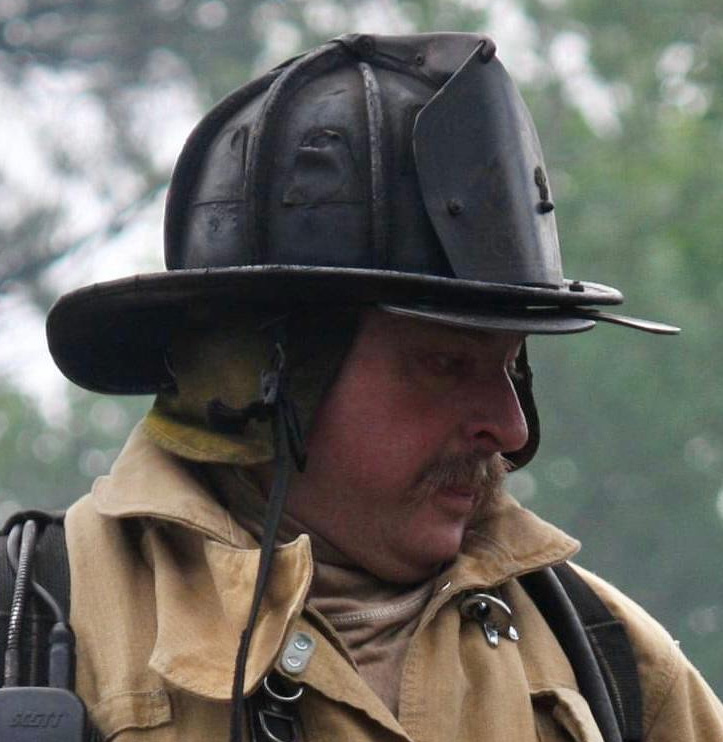 Chris Gouette

Chris Gouette started his career as a Junior Firefighter in 1994. Chris became a Department of Defense career firefighter in 2003 with the Submarine Base Fire Department in Groton, CT. He was promoted to Captain in 2013 where the position brought him to the Portsmouth Naval Shipyard in Kittery, ME. The year before his promotion, he was one of 12 responders from Groton that reported to Shipyard the night of the historic USS Miami fire. Chris is a certified Fire Officer IV, Fire Instructor III, Fire Inspector II, EMT-Basic, Hazardous Materials Technician and Maritime Firefighter. Chris is a Life Member with the New England FOOLS.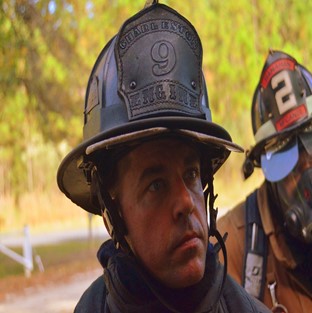 Chris Tennyson

Chris Tennyson joined the emergency services in 2001. Chris is the Battalion Chief of Training for Summerville Fire-Rescue, SC. Prior to his tenure with the SFRD, he received an A.A.S. Degree in Fire Administration and Technology. Chief Tennyson served as a contract firefighter in Iraq. Upon his return from Iraq, he served the City of Charleston Fire Department where he was assigned to E8 and E9 in Battalion 3 in downtown Charleston, SC. He promoted through the ranks and my final appointment at the CFD was Captain and recruit school coordinator. Tennyson is a certified instructor in several disciplines for the SCFA. He is also an FDIC H.O.T. Instructor and classroom presenter for Downed FF CPR. He is a member of the tribe as a Georgia F.L.A.M.E.S. Graduate (#295). Chief Tennyson has instructed firefighter survival and RIT throughout the country.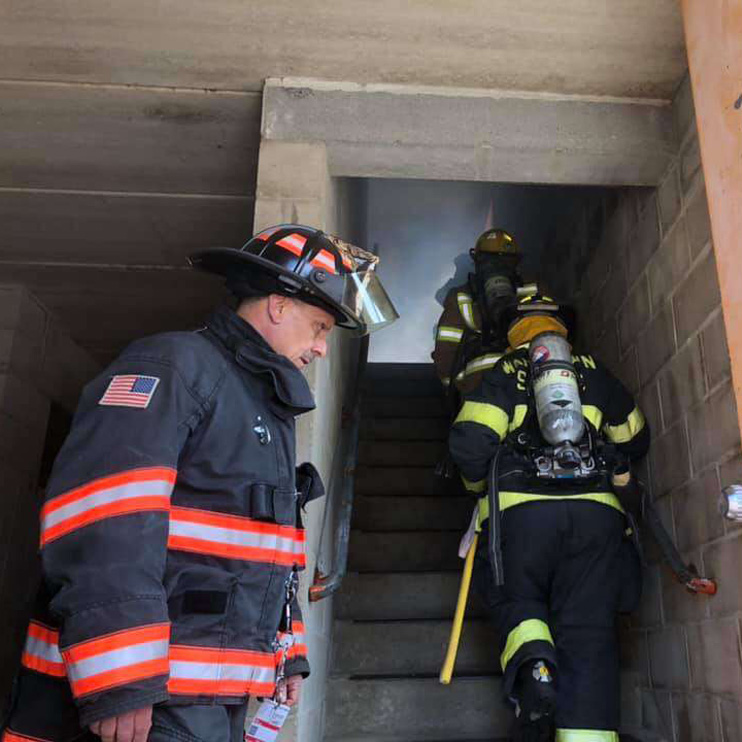 Jay Sonnenfeld

Jay Sonnenfeld joined the fire service in 1980 as a member of the Pine Beach Volunteer Fire Company, in Ocean County, NJ. Jay has held all line and administrative positions within the company including Fire Chief for seven years. Chief Sonnenfeld is Deputy Fire Marshal with the Ocean County Fire Academy and is well-known for his Incident Command and Pump Operation programs throughout the region. Jay currently serves as a Deputy Fire Coordinator for Ocean County.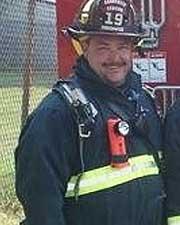 Fred Taylor

Fred Taylor began his career in 1990. He recently retired as a Captain from the Hamilton Township (NJ) Fire District # 9. Fred is a NJ Level 1 Fire Instructor. He is a life member of Hope Fire Company #1, Allentown, NJ where he is a past chief as well as holding other positions. Fred has been a Fire Instructor at the Mercer County Fire Academy in Lawrenceville NJ for over 20 years and is also a Community Emergency Response Team (CERT) Instructor. Fred is a member of the Hamilton Township Professional Firefighters Pipe & Drum Band.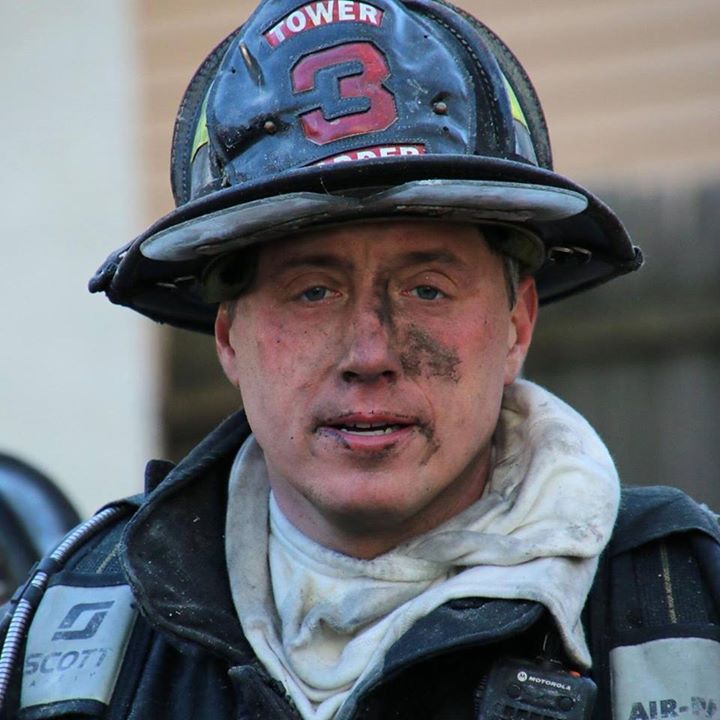 Roger Kendrick

Roger Kendrick began his career with the Boston Fire Department in 2000. As a Firefighter he served on Engine 37, Tower Ladder 3 and was also the Aide to Division One. He is a Massachusetts state certified EMT and holds a BS in Business Management. In November 2014, he was promoted to Fire Lieutenant where he is assigned to Engine 39. Roger is also a proud member of the New England FOOLS.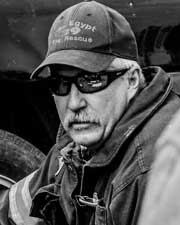 Don Kernan

Don Kernan began his Fire Service career in 2000 with the New Egypt Volunteer Fire Company, where he continues to be active. He holds many offices including Assistant Chief and President. He also served proudly with the Falls Township (Pa) Volunteer Fire Company. He is a NJ Level 1 Fire Instructor and a NJ certified Fire Officer and Strike Team Leader. He started a Junior Firefighter Program at New Egypt and now one of his proudest accomplishments is that his first group of "kids" are his officers. He believes that the best part of him is being in the Fire Service and the Best part of that Best part is being able to instruct juniors and probies. Don is also a representative for Global Gear Initiative, a group dedicated to providing recycled fire gear to South American fire departments.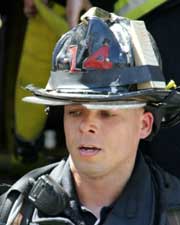 Mark Williams

Mark Williams started his career as a volunteer Firefighter in Upstate and Western NY in 2001 while serving in the military. In 2006 Mark was appointed to the Boston Fire Department where he is a Lieutenant currently on an Engine in the Brighton section of Boston. He is also a member of the New England FOOLS where he helps instruct topics from Engine/truck ops to RIT. Lieutenant Williams is a Massachusetts and Pro Board certified FF I/II as well as Fire Instructor I/II.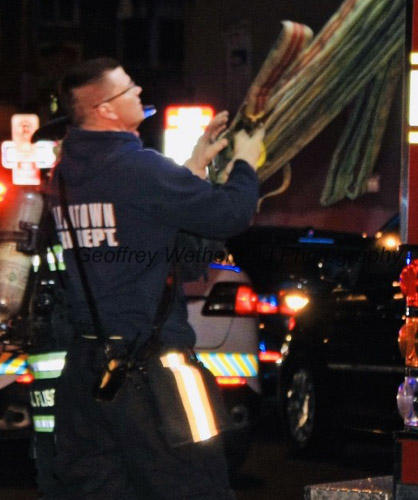 Dennis Walton

Dennis Walton started as a volunteer firefighter for the Boro of Wyomissing Pa. Fire Department in 1994 until becoming a career firefighter for the City of Allentown Pa. In 2013. Assigned as a Chauffeur on one of the citys rescue engines, Dennis is a member of AFD's technical rescue team, IAFF peer support member and a fire academy instructor. He is a Pennsylvania State Fire Academy and Bucks County Community College adjunct instructor 2 with a focus on truck operations, RIT, Firefighter Survival. Sterling Rope preferred instructor for Sterling Bailout systems. A FDIC Hot Instructor for our Commercial Fire Ground operations class and an author for Fire Engineering. Prior profession was a member of the Philadelphia carpenters union where he gained his construction management degree from Drexel University and a strong background on plan review and codes.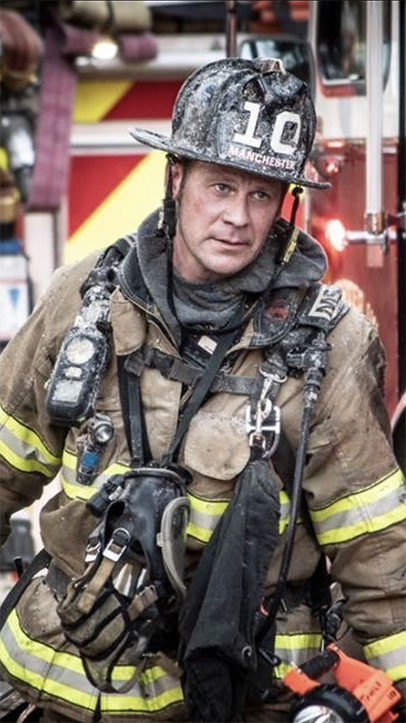 Steve Barton

Steve Barton began his fire service career in 1994 when he joined the call department in his hometown in New Hampshire. While earning his Associates Degree in Fire Science, he also completed a student live-in residency program. After graduating from NH Community Technical College, Steve started his full-time career in 1998. In 1999 he was hired by the City of Manchester, NH Fire Dept where he is currently assigned to Truck 1 in the headquarters station downtown. Steve is a certified Level III fire instructor who has taught at local and regional fire academies. He is also an auto extrication instructor for a fire equipment company. Steve is a member of the New England FOOLS.